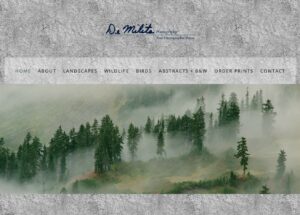 Every once in a while I get to work on a site that is truly enjoyable to look at. Jim DeMilita is a spectacular nature and wildlife photographer. Each image is a treat for the eyes. He has been travelling the world taking photography of remote places for years and has sold his hand crafted prints in various markets. He has finally decided to make some of his images available in a brand new website!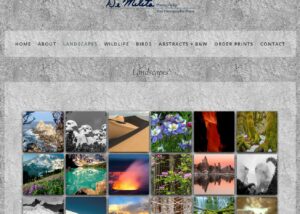 Since this is Jim's first foray into online presentation of his work, he really wanted to go simple. He is not offering any of his prints for sale through his website, but can make arrangements if you contact him directly. Therefore, the main focus of the website is the galleries. They are built using the "Gallery by Supsystic" premium plugin. The simplicity of this plugin allows him to be able to add new images as he processes them.
I hope you enjoy DeMilitaPhotography.com as much as I do.