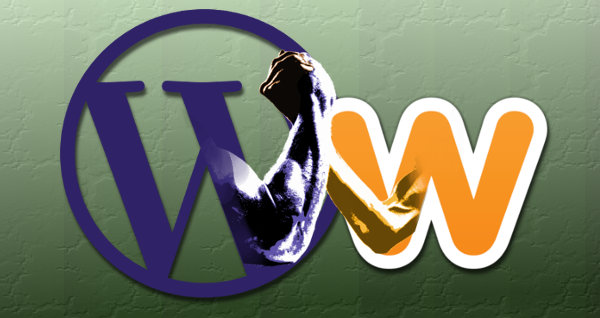 The question is asked occasionally:  Why should I pay for someone to build a website when I can just get one for free?  This is an important question and the answer really depends on your business model and marketing plan.  In this article I will compare using Weebly to create a free website to hiring a designer to build a custom website using WordPress.
Weebly–good and bad
Lets first talk about the good stuff.  Weebly has made a platform that is extremely easy to use.  Setting up an account is simple and does not require anything more than an email address.  Once you set up your free account It is right on to building.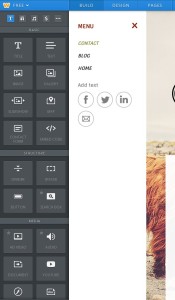 Drag the element you want on your page and put it where you want.  Do you need more than one column, just put elements side by side.  Almost anyone with any keyboard and mouse skills can put something together.
Next, you go to the design section.  Here there is an ample amount of ready made themes available for you to choose from.  Maybe you can find one that fits your style.  If not you can do some coding and create your own.  (maybe hire a designer at this point)  In the Pages section you get to create as many pages as you need and set the page lay out for each one.
You say you need to sell some products, no problem.  Weebly has an e-commerce section too. in the free account you can set up a few.  You can also add a photo gallery or a YouTube video as well, all very easy.
Now for the harder stuff
Since we are talking about the free account there are some limitations you  should know about.  First, you don't get your own domain name.  You get to be on a Weebly sub-domain (i.e http://YourBusiness.Weebly.com)  This is a big concern to businesses who want their customers to remember their web address.  If you want to use your own domain name you have to at least upgrade to the basic plan, currently $4.08US per month if you sign up for a year.  You also must register a domain name.  If you purchase it through weebly you will pay the comparatively high price of $40 per year.  The free plan also includes a Weebly ad in the footer of your website until you upgrade.
Designing in the free and even basic plan have limits on the tools you can use from the drag and drop menu.  If you want to add audio, HD video, or a search bar, you will need to upgrade to the PRO plan (currently $8.25 per month if you sign up a year at a time).  And lets say that you need to charge sales tax on those products you want to sell or keep track of inventory or have more than 25 products; now you  are required to upgrade to the BUSINESS account, currently $25 per month on the yearly rate.
Do you eventually want to add something more complicated like a customer relations manager or an event calender? For now you don't have that option.  After a couple years you may realize that you need to upgrade to something more extensible and at that point you are faced with a challenge of moving all of your site information to a new system.
One other possible consideration is that Weebly is a proprietary company.  There is no guarantee that they won't be bought out by a bigger company or go out of business and the "free" service may change or not remain free.
Why hire a designer?
Remember, you are doing all of this yourself without the help of a professional designer.   Even as simple as Weebly is, there will be a learning curve if you have never worked with it before.  Maybe you like what Weebly (or any of the other free site builders) has to offer, but as a business owner, your time is limited and valuable.
A look at WordPress
Most of the time when a new client comes to me to create a website for their business, I recommend going with self hosted WordPress as a content management system.  On the surface WordPress looks more complicated and it is, but what that means is power and freedom.
First let me clarify the two kinds of WordPress.  As with Weebly, WordPress has a free website version.  If you go to www.WordPress.com you can sign up for a free account and have your site going in a very similar way to Weebly.  In this article I am discussing the difference between Weebly and a custom designed website and the only way to have a truly customized site is to download the free software from www.WordPress.ORG and install it on a server which means you must pay for hosting.  Starting here, having a professional web designer will very helpful.  Choosing a quality hosting company as the foundation of your website can't be overstated and a good designer should be able to guide you away from poor quality.
Here are a few fact about WordPress that really make it stand out:
WordPress has a very large community of developers worldwide that are continually working to improve and secure the system and add new features
Over 2,600  free and premium themes to choose form ranging from basic development platforms to fully designed layouts with a wide range of customizable options
Over 32,000 plugins for every possible need; most of them free
Over 22% of all websites in the world are built with WordPress
WordPress is easily installed on most major hosting companies, often with a single click
There is an easy to use admin area where editing pages and other content can be handled by most anyone
With the right plugins, SEO is a breeze
With this in mind, the sky is the limit on what is possible.  It is easily something that can start small and grow into something huge.
The down side
WordPress is simple enough that with a little skill most business owners can get it started on their own.  This is where trouble can start.  Many times I will have a client come to me and say they have a WordPress site they set up but they just can't make it work right or it just doesn't look professional.  Many of the themes that are available have their own limitations and without planning ahead you can paint your self into a corner.
Not all plugins are created equal either.  With that large number of plugins to choose from, there is a lure to use every one you find.  Again having a plan and an understanding of how plugins work and how they might conflict with each other is extremely helpful.
Although there are a couple plugins that offer drag and drop site building capabilities, this is not a native WordPress feature.  Creating a custom look for your site generally requires knowledge of HTML and CSS.
Conclusion
Hiring a website designer and graphic designer should be considered an investment, therefore take an honest look at your marketing budget.  A custom website built on a solid platform can be the difference between looking like an amateur and being a truly competitive professional company.  With the right plan and the right tools, your website could be the difference that brings you success.
Thank you for taking the time to read this article.  I hope that you have found the information useful.  If you have questions or comments, please add to the discussion below.