EDIT: Dwolla no longer offers automatic payments.
This a quick tutorial on setting up your Dwolla account to make automatic payments. This article assumes that you have already signed up for your free Dwolla account, if you haven't you can do so at https://www.dwolla.com. You will also need to link your bank account which takes a few days. Go to and click "Add a funding source". Dwolla will then make two small deposits into your bank account in a few business days and you enter that amount in the verify page. You will receive email instructions on how to do this.
Set up payments
In order to set up an automatic payment that will pay another Dwolla user on a recurring basis, first click on the "Recurring Payments" link in the top menu. Then click on the link in the page that says "Schedule recurring payment"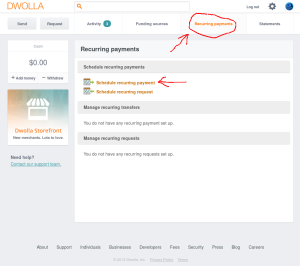 Now you will see the following screen: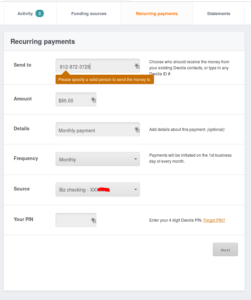 Fill out this form.
If you are sending the payment to Sea-Wing Designs, you can enter

812-872-3728

in the first field, other wise use the id or email of another Dwolla member.
Enter the amount that you will be sending.
You can add a note about the payment if you want.
Select how often you will be making the payment; weekly, bi-monthly, or monthly.
Choose your bank account if you have verified more than one.
Enter your PIN that you created when you set up the account. If you don't remember it, you can click on the "Forgot PIN?" link and they will email you a new one.
Click next.
The next screen just asks you to confirm your choices and when you do, everything should work just fine.
Summary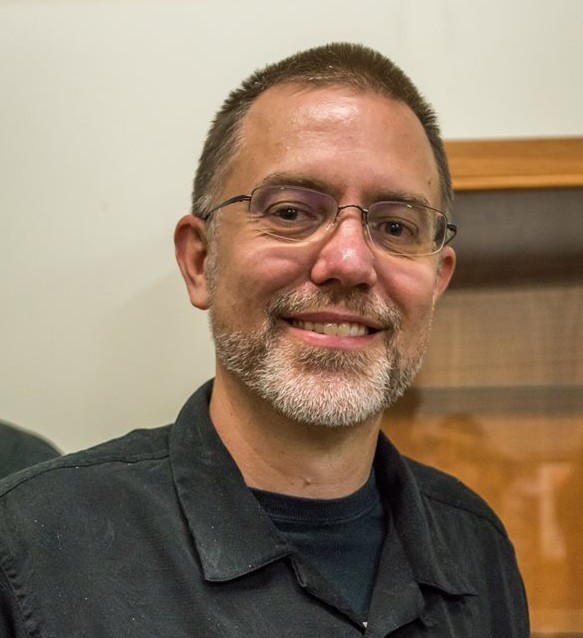 Article Name
Automatic Payments Using Dwolla
Description
a quick tutorial on setting up your Dwolla account to make automatic payments.
Author